Camp Dates – Summer 2020
Click here for camper application information.
Click here for directions to Camp Mystic
---
Guadalupe River
(Original Camp)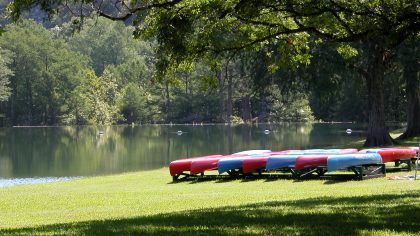 First Term (30 days)
Open: Saturday, May 30th, 2020
Close: Sunday, June 28th, 2020
Camp cleared June 28th, 2020 by 1:00 p.m.
Second Term (30 days)
Open: Wednesday, July 1st, 2020
Close: Thursday, July 30th, 2020
Camp cleared July 30th, 2020 by 1:00 p.m.
Third Term (13 days)
Open: Sunday, August 2nd, 2020
Close: Friday, August 14th, 2020
Camp cleared August 14th, 2020 by 1:00 p.m.
Cypress Lake
(New Camp)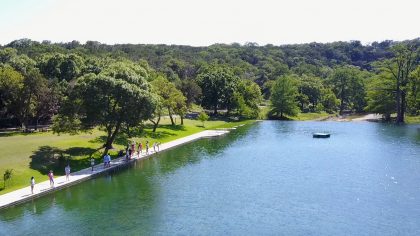 Fourth Term (13 days)
Open: Sunday, May 31st, 2020
Close: Friday, June 12th, 2020
Camp cleared June 12th, 2020 by 1:00 p.m.
Fifth Term (30 days)
Open: Friday, June 19th, 2020
Close: Saturday, July 18th, 2020
Camp cleared July 18th, 2020 by 1:00 p.m.
---

Our camper application requires a $300 deposit that is fully refundable up until the month of March of the year the camper is scheduled to attend camp. For campers that are on the waiting list, the deposit is fully refundable at any time.
Campers are allowed to attend Camp Mystic after they complete the 2nd grade.
Please contact us if you have any questions.
---
Potential Conflicts with Public School Dates
Dear Mystic Parents, Grandparents, and Alumnae,
We need your help with school calendars. We are trying to prevent camp days being cut from our camp calendar. The law has been (and still is) that public schools cannot start earlier than the 4th Monday in August. However, a new law passed at the end of the last legislative session, which gave public schools a loophole if they wanted to change their own School Start Date and End Date to any date they wanted. This loophole is a part of Districts of Innovation (or DOIs). We are not against District of Innovations; schools should be innovative, but we are concerned with just 2 of the 67 exemptions from law that they can ignore, the school start and end dates. As a result, many school districts that are now Districts of Innovation are changing their calendars. Over the past year, we and other camps have been actively lobbying at the Capitol in Austin to try and restore the traditional calendar back to starting the 4th Monday in August for all public schools.
Please help us by contacting both your local School Board and your State Legislators, and tell them you want school to end before Memorial Day and start after the 4th Monday in August. Explain to them how beneficial longer summers are for you and your family, and describe how educational summer camp is for your daughters and granddaughters.
The more local School Boards, State House of Representatives, and State Senators hear from you and other constituents, the more likely they are to restore calendars of schools starting the 4th Monday in August.
If you need to determine your state legislators, look online for the website Who Represents Me. Put in your address and your state representative and state senator should appear in the list of all who represent you.
Our wonderful Mystic alumna Courtney Hoffman is working diligently and lobbying for camps in Texas. If you have further questions or concerns about school start/end dates, you can contact her at choffman@crhtexas.com or 512-751-2269.