General Info ~ Rewards & Benefits ~ On-Campus Recruiting ~ Nurse Positions

---
Rewards & Benefits: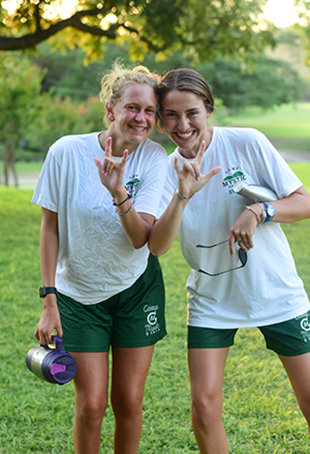 Working at a summer camp can be the best way for a student to spend the summer, no matter what long-term interests she may have. It can develop personal skills that will be invaluable in life and for any kind of career. All kinds of employers need and look for these talents that summer camp excels in delivering:
Communication
Teamwork
Leadership
Autonomous responsibility
Innovation
Problem-solving
Conflict management
Cultural diversity
Every summer, college students are faced with the decision of what to do. It's seldom an easy choice. And it's filled with lots of questions:
What do I want to do?
How much can I earn?
Where do I want to be?
What will I learn?
How can I contribute?
How will it help me?
Will I enjoy it?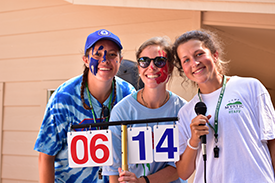 Of course, there are lots of options – business internships, summer school classes, study abroad programs, travel…AND summer camp!
Each opportunity offers its own set of rewards, but working as a counselor at a summer camp has proven to be one of the best. Spending tons of time in the outdoors, getting to work with kids, growing spiritually, experiencing a new place, living in a friendly and fun environment, and on top of that, actually getting paid for it!
The experience gained working at a summer camp can be used very effectively during the post-graduate search for an entry-level job.


On the Resume:
Especially if more than one summer has been spent on a camp's staff, it can demonstrate some important strengths on a resume. Being invited back to work as a counselor more than one year shows a strong and dedicated employee. Such a screening device can be crucial to recruiters as they wade through the resumes of many qualified candidates. At the same time, a counselor who returns for multiple years shows a true loyalty to her camp. Such a sign of commitment can also be critical.
In the interview:
The camp experience offers lots of interesting stories through which to illustrate the abilities developed while on staff. Such abilities include: communication skills, teamwork development, meeting responsibilities with little or no supervision, leadership skills, implementation of new ideas, conflict resolution, problem-solving, and accommodation of others and their unique differences.