General Info ~ Rewards & Benefits ~ On-Campus Recruiting ~ Nurse Positions

---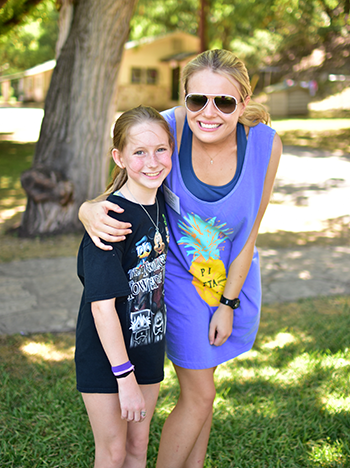 Looking for a Fun and Rewarding Summer Job?

COUNSELORS
It takes a special person to be a Camp Mystic counselor. We hire young women who will be positive role models, have genuine love of children, and truly want to spend time with the cabins of campers they are assigned to. Counselors should: be wholesome in language, appearance and action, be willing to comply with all camp policies, and be outstanding examples to our young girls. Counseling does involve hard work, but it is so rewarding that you will feel you had a happy, fulfilling summer.
Mystic counselors are paid salaries, provided with furnished room and board, plus given a laundry allowances. Counselors must have completed at least one year of college. Counselors will gain leadership experience, make life-long friends, and receive favorable reference letters for their future for jobs well done.
Counselors have the dual role of teaching an activity and serving as a cabin counselor. Two or three counselors reside in each cabin, with an average of sixteen campers per cabin. Cabin life is the most important aspect of a child's camping experience, and it is the counselor's main responsibility to make cabin life fun, harmonious, and uplifting.
---
2019 Counselor Dates:
1st Term: May 30 – June 30, 2019
2nd Term: July 1 – August 1, 2019
3rd Term: August 2 – August 16, 2019
*Dates include counselor orientation and training.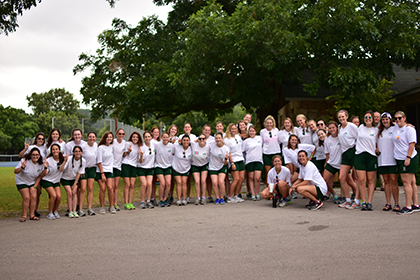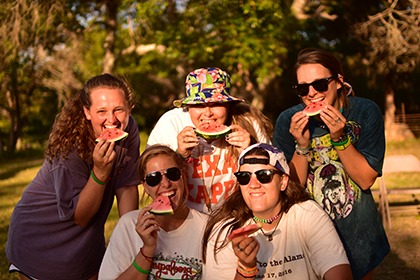 ---
COUNSELOR ACTIVITIES: (also see activities) Aerobics, archery, arts & crafts, basketball, beauty inside & out, hiking & nature exploration, canoeing, cheerleading, chorus, dance, diving, drama, drawing, fishing, golf, guitar, journalism, lacrosse, landsports, horseback riding (English & Western), rifle shooting, soccer, swimming, racing , snorkeling, tennis, tumbling, & yoga.
Camp Mystic was established in 1926 to provide young girls with a wholesome Christian atmosphere in which they could develop outstanding personal qualities and self-esteem. The staff at Mystic continues to maintain these goals and challenges its campers to three ideals:
1. Be a better person for being at Mystic
2. Let Mystic bring out the best in them
3. Grow spiritually.
The Mystic staff strives to help every girl develop spiritually, mentally and physically. To achieve this goal we need counselors who are dedicated to this purpose.

---
Other Staff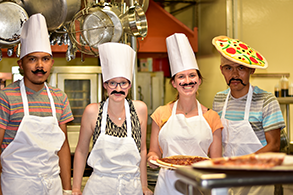 It takes a dedicated person with a true spirit of service and a solid work ethic to serve on Camp Mystic's staff. Staff members, both male and female, must meet the same criteria followed by counselors, but should have some experience in the area of work for which they are applying. The most important traits for staff members to possess are dedication to their jobs and loyalty toward their employers and Camp Mystic.
STAFF AREAS: Nurses, kitchen (head cook, cooks, dining hall/bus boys), horse stables, grounds maintenance crew, office (secretaries, bookkeeper), gate/night watch, commissary (camp store), and babysitter.
Click here for printable staff application (non-counselor)