Camp Mystic was established in 1926 by The University of Texas coach "Doc" Stewart. Camp Mystic had one eight-week session from the beginning until 1942. After World War II Camp Mystic began offering two sessions, and later added a two week third session in 1983.
Agnes Stacy, fondly called "Ag," became familiar with Camp Mystic in 1933 when she sent her daughter Anne to Mystic. The next year, Ag attended Mystic herself as a director. In 1939, she and her husband, "Pop" Stacy, decided to purchase the camp. They began many of the traditions which are still followed by Mystic's campers.
Ag & Pop, with their two children, Anne Stacy Eastland Spears and William Gillespie Stacy Jr., kept Mystic in continuous operation, except for the years 1943-45, when it was leased by the federal government as a rehabilitation and recovery camp for army air corps veterans of World War II.
---
Mr. and Mrs. Frank C. Harrison
, affectionately called "
Iney and Frank
," were brought to Mystic in December of 1948 by Ag. Before coming to Mystic, Iney was a teacher for many years, and then worked alongside her husband, Frank, in Baytown. They were directors of Mystic from 1948 until their retirement in 1987. Both influenced the lives of countless young women and men by their example and through their training. Both are credited with putting into practice many of the philosophies and traditions still valued by Mystic campers and counselors.
---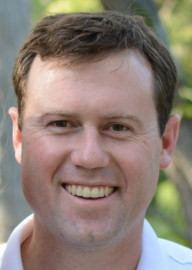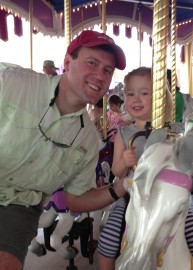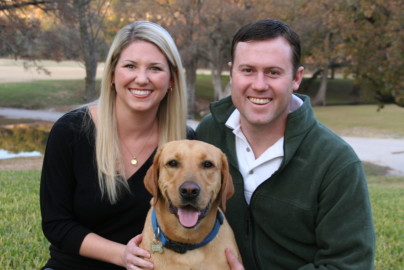 James Eastland, son of Dick & Tweety, grew up at Camp Mystic and joined the camp full time in 2004. James served as Vice President and was responsible for the maintenance and upkeep of our website, posting hundreds of pictures during the summer for all parents at home to enjoy. He also assisted with financial management and daily operational tasks throughout the year, taught hundreds of campers to fish, and produced our annual camp video and traveled around the state promoting the camp at our video shows. For more information on James Eastland, click here.
---
The current Owners and Directors of Camp Mystic are
Dick and Tweety Eastland
, who have been at Mystic since 1974. They are the third generation to manage Mystic, which has been in the family since 1939. Both Dick and Tweety attended The University of Texas in Austin. After they married and graduated from college, Dick, who is Ag's grandson, and Tweety decided to make their home at Mystic. For many years they worked alongside Iney and Frank Harrison, learning the traditions and operations of the camp. In the Mystic spirit, their goals are to boost every camper's self-confidence and to nurture the development of their individual characters. Dick & Tweety continue to keep the Mystic traditions thriving.