General Info ~ Rewards & Benefits ~ On-Campus Recruiting ~ Nurse Positions
Camp Nurse Positions:
---

---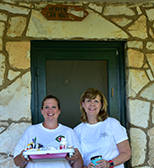 A camp nurse is essential for happy and safe living in a camp community. Mystic is looking for nurses who will give their all in working with others and whose nurturing skills will put children at ease. They should enjoy outdoor activities and be good role models for others.
A Mystic nurse should have a love for and an understanding of children, a warm personality and genuine interest and compassion in people; one who makes it easy for others to come to her for help. The natural environment, opportunity to meet new people, and the challenge to help shape and influence a child's life are benefits beyond imagination.
Responsibilities include: care and health maintenance of Mystic campers and staff, organizing and dispensing medications given at each meal, communication with parents, health related calls to and from parents, written correspondence, and communication to camp directors about illnesses and accidents.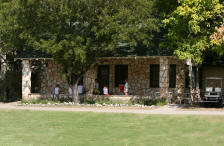 Nurses reside on the camp, full-time, in an air-conditioned infirmary, fondly called "Heaven Can Wait", with two other nursing staff members. An RN is on-duty at all-times, along with another nurse or assistant. Nurses work under the standing orders of a local pediatrician who visits the camp weekly. An excellent hospital is located 30 minutes away if needed.
Additional perks: Spend a month in the beautiful hill country, enjoy three delicious meals daily, expand your nursing experience and skills, meet new people and make great friends, and impact the lives of others. Nurses are also given personal time off during the week where they can enjoy swimming and many of the other activities the camp facilities have to offer. Housing and all meals are provided, along with a salary.
Available nurse and assistant positions include:
RNs, LVNs, EMTs and Student Nurses
Click here for "A Typical Day As A Camp Nurse"